Coffee Hour
The focus of this ministry is to provide an opportunity for fellowship – to meet and greet newcomers and other parishioners after both the 8:00 am and 10:00 am services in the Merrifield room.


Groups
Faith, Fellowship, Food, and Fun (4 F's)
The 4 F's is a group of parishioners and friends who wish to share faith, fellowship, food, and fun with each other. Contact Nancy Sheldon (517-393-9165) for additional information. 
 Business and Professional Women Ministry
The mission of the Business and Professional Women's Guild (B&PW) is to gather business and professional women for a program of worship, service and fellowship. The group meets the 2nd Tuesdays of the month September thru June for dinner and a program. Contact Karen Clarke (51-321-7844) for additional information.
B&PW sponsors American Red Cross blood drives in the fall and spring each year.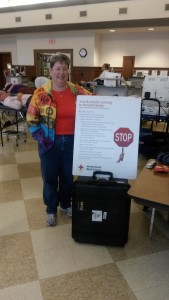 St. Elizabeth's Guild
The mission of the St. Elizabeth's Guild is to gather for education and fellowship. Meetings are held in homes on the fourth Tuesday of the month September through the Annual Meeting in May. There are no meetings in January, February, or March. Contact Barbara Clark (517-332-6115) for additional information.
Needlepoint Ministry
Since its founding in 1963, members of the Needlepoint Ministry have completed many pieces of needlework that have added greatly to the beauty of St. Paul's.
The first project was the cushions for the chapel (Chapel of Incarnation). Other completed projects were the kneeling cushions at the altar rail, the kneeling cushions of the first four rows of the church depicting scenes from the Old and New Testaments.
Beginning in the 1980's and continuing today various church members have commissioned kneelers in memory of a family member or members.
This is a continuing project. Contact Mandy Lawton (517-482-4316) for additional information.
Prayer Quilt Ministry
Making Prayer Quilts is a ministry of servant-hood that expresses caring for God's people, especially when His people are in need of support. Quilts are blessed, prayed over and sometimes knots are tied as prayers are offered for the recipient who may be ill, facing surgery, or experiencing grief. St. Paul's members and friends may request a prayer quilt.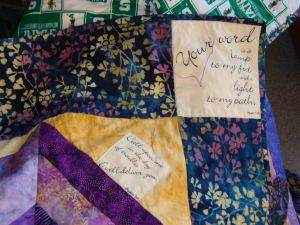 The St. Paul's Prayer Quilt Ministry is a member of Prayers & Squares, Inc. Prayers and Squares has four guidelines:
The Prayers & Squares motto is: "It's not about the quilt, it's about the prayers."
The purpose of the ministry is to promote an active prayer life among the participants, not just make and give away quilts. The ministry strives to involve as many people as possible in its prayer efforts.
3 The recipient must consent to the receipt of the gift of a prayer quilt and state what they wish to have prayers for. They also need to give permission for what information about his/her situation may be shared with others.
4 Prayer quilts are gifts of love and prayer that cannot be bought or sold.
Volunteers are needed to launder, iron and organize fabric; plan and select fabrics for quilts; cut fabric; sew pieced tops; layer quilts; machine quilt the quilt; and bind quilts. Donation of 100% cotton fabric, (especially 2 yard pieces); thread, and contributions of time, talent, and treasure are needed.
Contact Sally Boron (517-669-9468) for additional information.  
Volunteer Opportunities
Serve on a ministry: We have a Recycling Ministry, a Community Life Ministry, and Mission and Outreach Ministry – to name a few. All ministries are open to new members and meet monthly. Check the calendar for meeting dates.
Trust us, there are lots of opportunities to volunteer… Just watch for them in the weekly announcements, monthly calendar, and the St. Paul's News (SPN)
Hundredth Anniversary Celebration

Episcopal Pride
Ministry Matters
St. Nicholas Celebration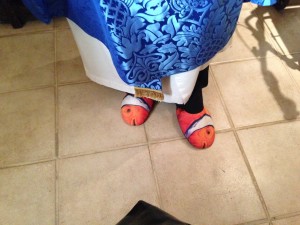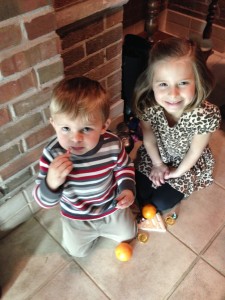 Flat St. Nicholas visits the National Cathedral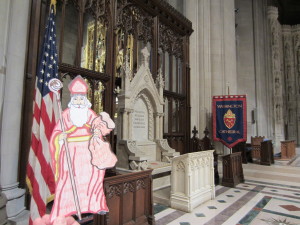 Silver Bells