Welcome to St. Paul's Episcopal Church of Lansing!
St. Paul's is an open and affirming community. All are welcome to God's table.
We seek to create an atmosphere for all to grow. We are grounded in the five promises of the Baptismal Covenant (The Book of Common Prayer, page 304):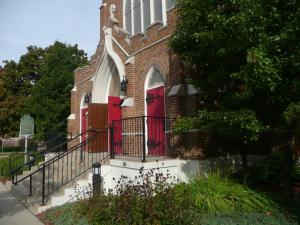 To be faithful to the apostles' teaching and fellowship, in the breaking of bread and in prayers
To persevere in resisting evil and, when you fall into sin, repent and return to the Lord
To proclaim, by word and example, the Good News
To seek and serve Christ in all persons, loving your neighbor as yourself
To strive for justice and peace among all people, respecting the dignity of every human being
St. Paul's Episcopal Church, a historic building, is located directly north of the Michigan State Capitol. We invite you to try us out!
History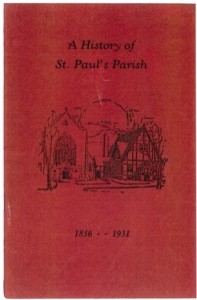 Check out some of the history of our church on this page.
Nursery
Free nursery care (infant to 3 years) provided at 10:00 AM Sunday worship. A paid adult professional in a dedicated, clean, safe and comfortable environment staffs the nursery. We treasure our children and have implemented the best practices to keep them safe. Our nursery caregiver is trained through the diocesan Safe Church program.
Map
218 West Ottawa
Lansing, MI 48933

View Larger Map
Worship Services
Summer Sunday Service (June 26th – September 10th)
9:00 AM only held in air conditioned Merrifield room
Church School Sunday at 9:00 AM
Fall, Winter, Spring Sunday Services (start September 11th)
Sundays at 8 and 10 AM
(Church School Sunday at 9:45 AM)
Year Round 
Tuesdays at Noon in the chapel
St. Paul's News
Find and read the latest editions at this link.
Calendar
Our monthly calendar can be found here.
Accessibility and Parking
On-street accessible parking is available on Ottawa and Seymour streets. On Ottawa, the church is accessible by ramps through the memorial garden. On Seymour, follow the sidewalk to the back drive to the church. In addition, a state-parking ramp (off Seymour Street) is available on weekends and after 5 pm on weekdays.