Spiritually Fed and Inspired to Serve
Sunday worship is the center of our life. The St. Paul's community responds to God's invitation to engage in our baptismal covenant to help transform the world by gathering together and finding nourishment through Word and Sacrament, enhanced by a strong musical tradition.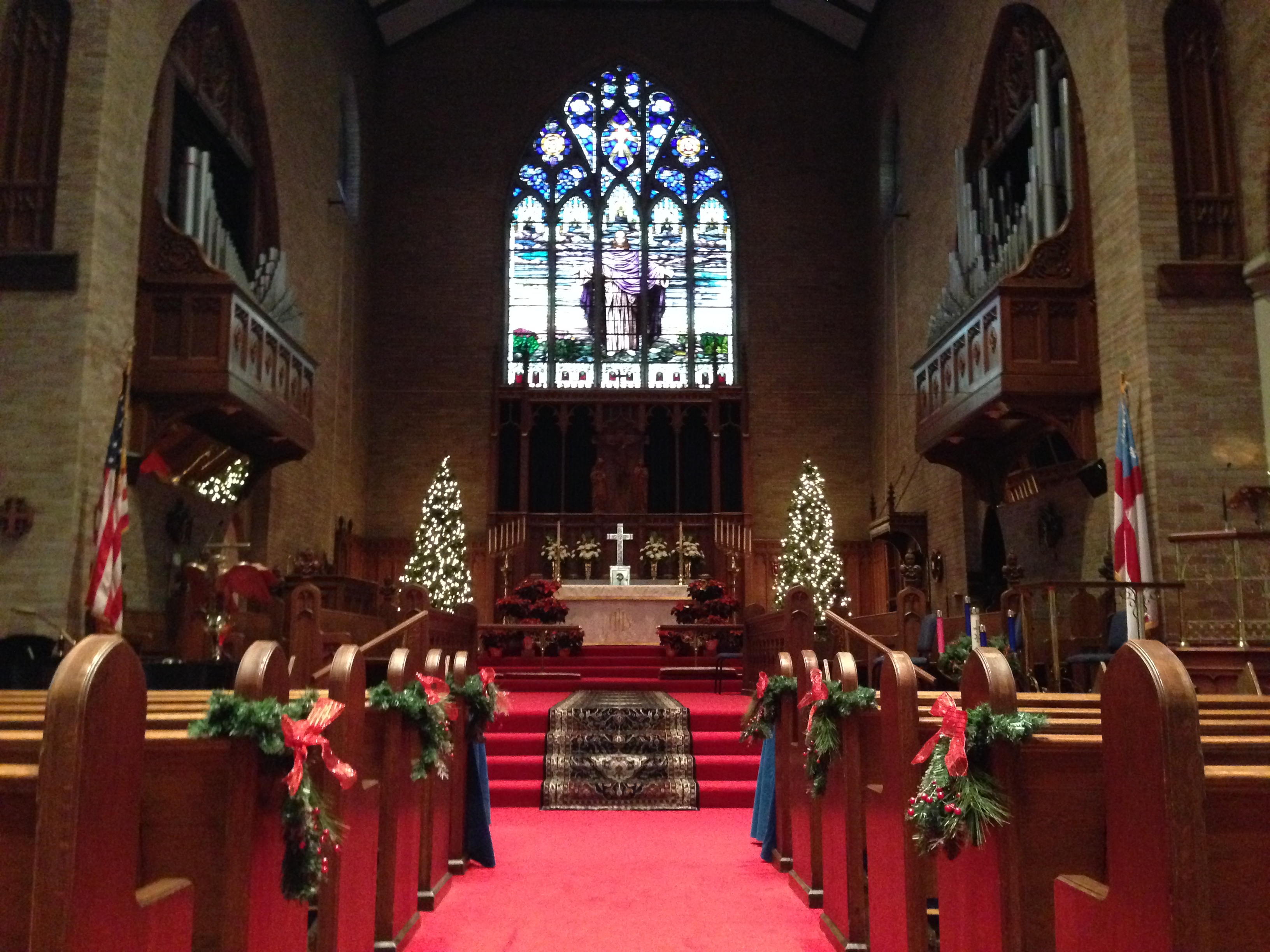 Communion is at the heart of our worship together. Worship opens us to the mystery of God's presence in our lives and in the world around us. Worship enables us to see glimpses of the divine at work in our relationships and day-to-day activities. It takes place in communion with the worldwide Church and in the "great cloud of witnesses" that have gone before us.
Worship Services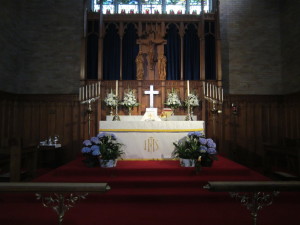 Sundays at 8 and 10 A.M.
(Church School Sunday at 9:45 A.M.
Tuesday at Noon
What we hope and trust
God is present in this faith community
God is present in your life and our lives
God is at work in our worship and in building relationships with each other, and the world
What we believe
The Episcopal Church is a member of the Anglican Communion, derived from the Church of England. There are three basic sources of Episcopal Church beliefs:
Scripture (A Primary Source) – the Scriptures are the word of God, rooted in Judeo faith, proclaiming that Jesus Christ — both God and human being — is Christ the Messiah!
Reason (Gifts of the Holy Spirit) — We encourage the use of reason to experience, explore and comprehend God's works
Tradition (Wisdom of Generations Past) – Tradition is the living faith of those that have gone before us. Scripture allows us to be formed by experiences of Early Christians and believers of every era.
The Episcopal Church's worship is liturgical, and sacramental – meaning it has formal rites and instructions for worship; grounded in the sacraments of Baptism and Holy Communion.
We are people of The Book – The Bible, the 1979 Book of Common Prayer, and several Hymnals.
We celebrate our communion with Jesus Christ every Sunday with bread and wine in Holy Communion. All baptized Christians are welcome at God's table.